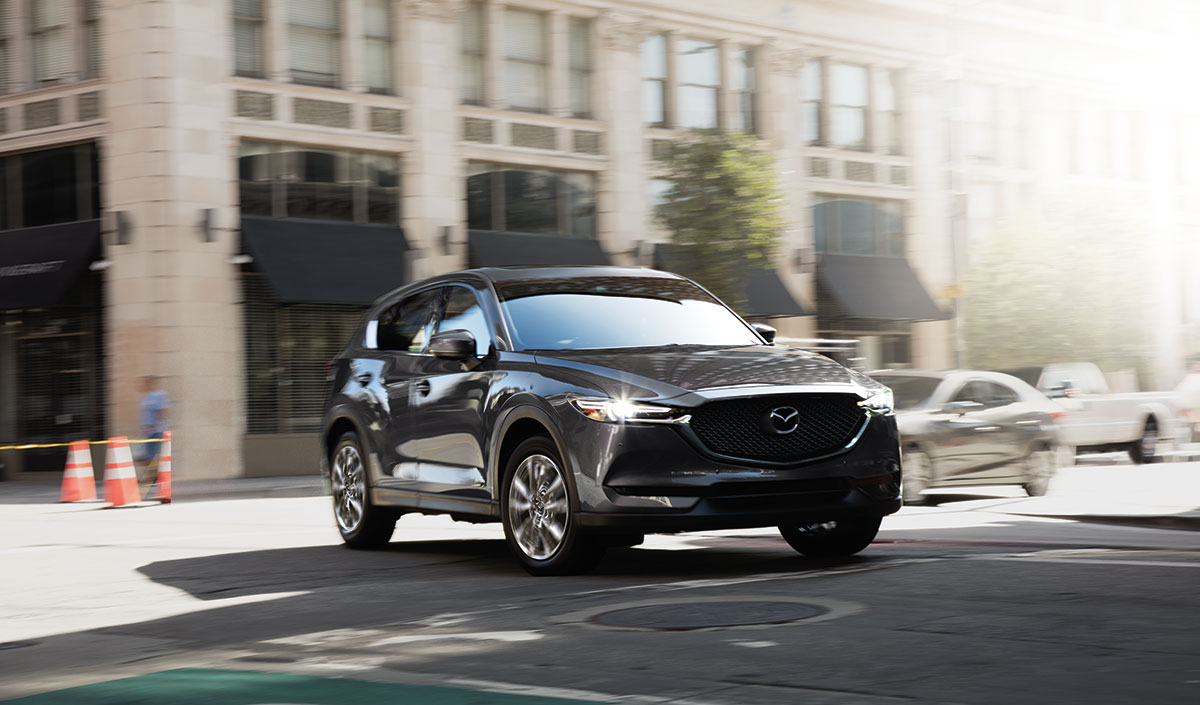 Mazda CX-5 vs. Subaru Outback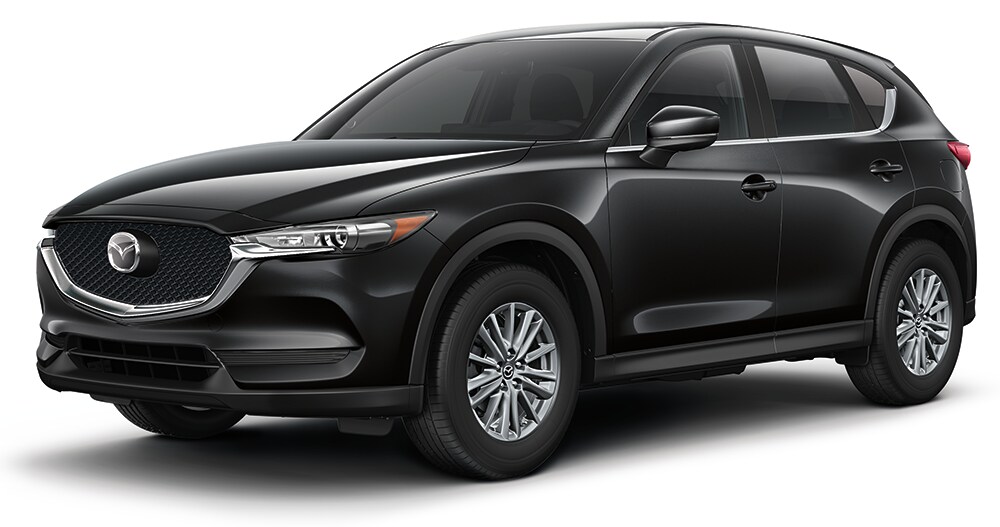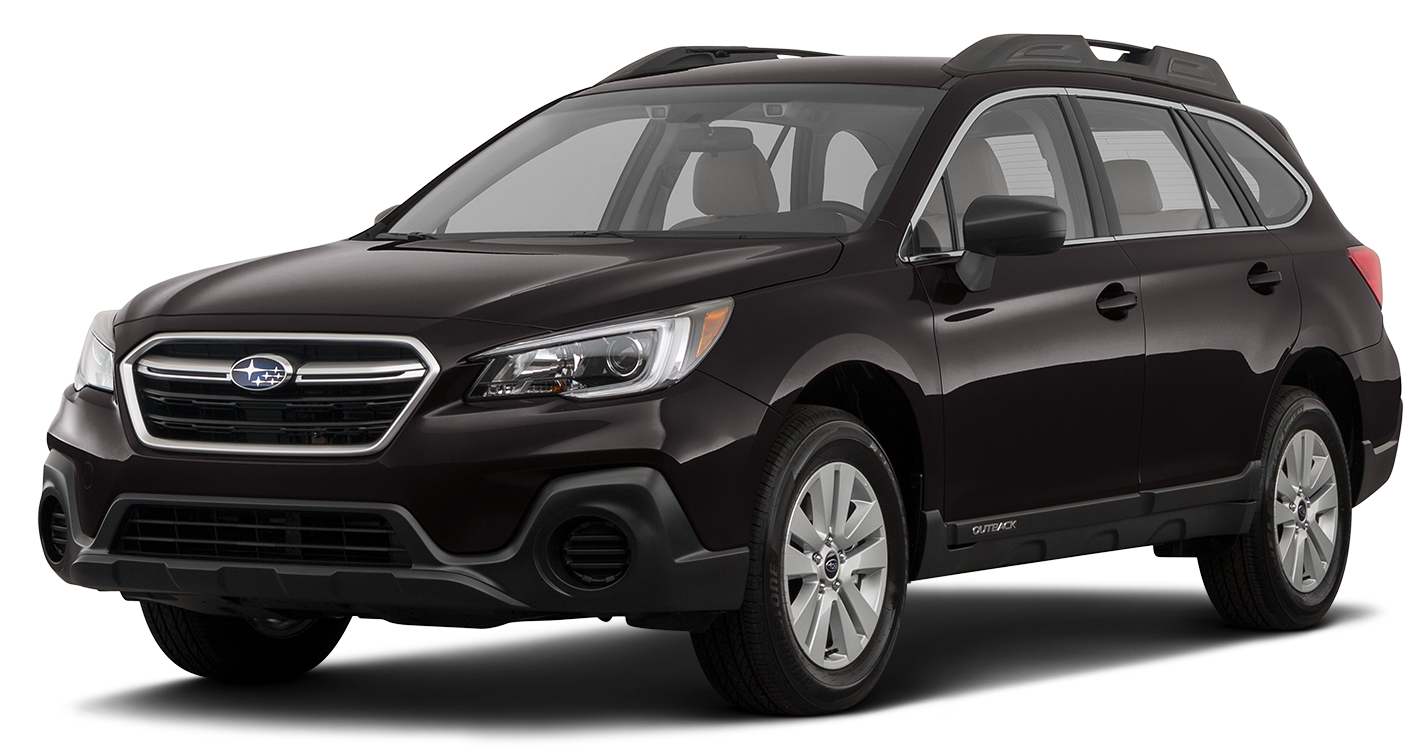 See How it Compares to the Subaru Outback
When you want to find an SUV that has exceptional fuel economy and offers a luxury driving experience, our Mazda inventory in South Bend, Indiana, can offer you plenty of variety to consider. The Mazda CX-5 is one SUV that we've seen make drivers happy time and again, and it's not just because these models are attractive and feature the latest in cutting-edge technology. These SUVs can go to distance and bring to your life a little something special.
With so many other SUVs on the market today, it can be hard to choose when drivers are inundated with options. Do you pick the attractive and efficient Mazda CX-5? Or will you opt for the Subaru Outback with its standard all-wheel-drive and versatility? The choice is yours, but we want you to be well-informed when you visit Basney Mazda for a test drive.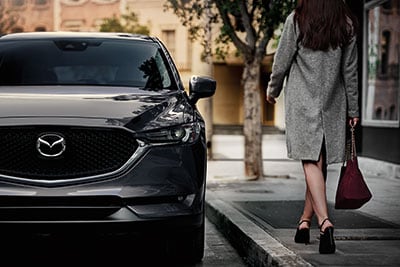 Performance
It's no surprise that the Mazda CX-5 can accelerate up to 60 mph faster than the Outback by nearly two seconds.
To maximize fuel economy, the CX-5 can shut down its engine, while the Outback fails to offer this option, resulting in lower efficiency ratings than the Mazda SUV.
In case you want to tow, the Subaru Outback offers up to 2,700 pounds of towing capacity, while the Mazda CX-5 gives you up to 3,500 pounds of capacity when properly equipped.
Both models offer AWD, but the Mazda CX-5 is shorter than the Subaru Outback which makes it easier to maneuver on the road and while parking.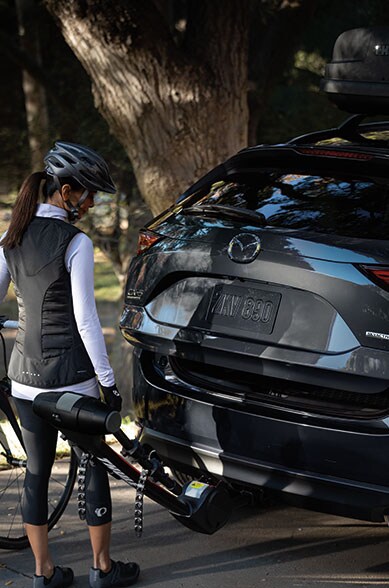 Design
The Mazda CX-5 is priced much lower than the Outback, and it offers a luxury exterior and sleeker profile than the Subaru SUV.
Both models are comparable in terms of head- and legroom and overall passenger volume.
While the Mazda CX-5 doesn't have roof rails like the Subaru Outback does, it can more than make up for that with its Adaptive Front-Lighting System that turns your headlights for you as you go around corners. This isn't offered on Subaru models.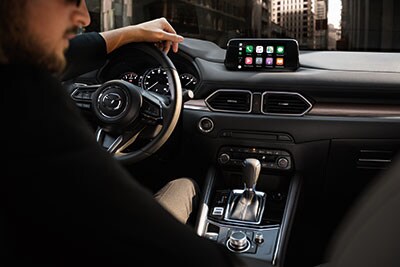 Featrures
The Mazda CX-5 offers standard safety features like Lane Departure Warning and Advanced Smart City Brake Support with Pedestrian Detection, but the Subaru Outback won't offer Lane Change Assist until the Limited trim. While Brake Assist is standard on the Outback, this SUV doesn't offer Pedestrian Detection.
The Mazda CX-5 Touring offers a Rear Power Liftgate with programmable height adjustment for less than $30k, while the Subaru Outback Limited offers a Hands-free Power Rear Gate, which will cost you more than $30k and it doesn't even offer a height-adjustment feature.
In the Subaru Outback, you'll pay more to equip Apple CarPlay and Android Auto than you will in the Mazda CX-5, which offers these standard on the Touring trim.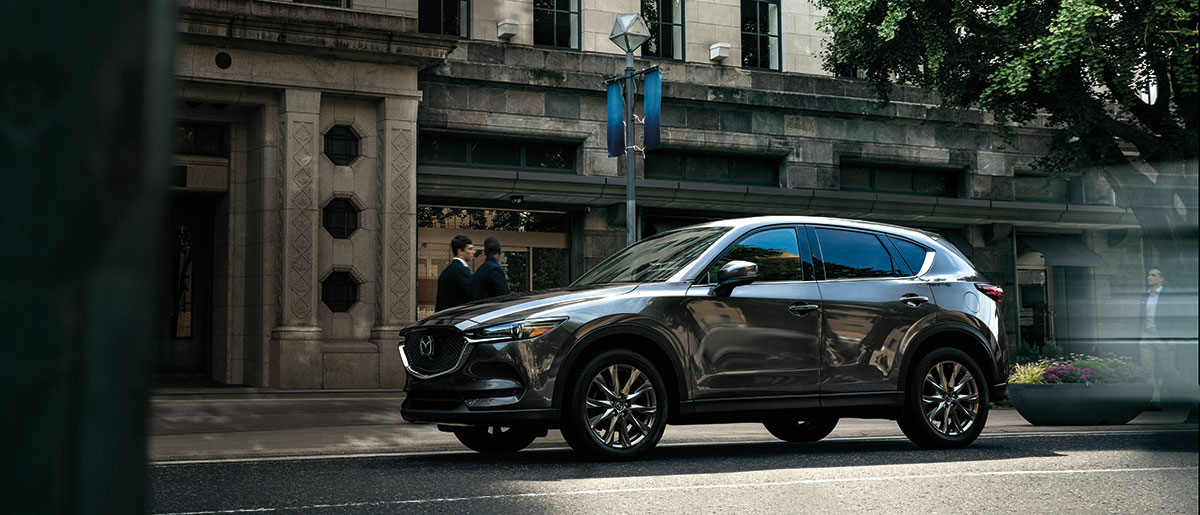 Discover New Mazda CX-5 SUV in South Bend
If you're interested in learning more about the Mazda CX-5, we encourage you to visit us for a test drive today. While you're here, you'll get to see for yourself how the Mazda CX-5 compares to Subaru SUV for sale in South Bend, and you'll be amazed at how easily you can fall for a model like this.

Contact us today to learn more about how we can help you find the perfect new Mazda lease or loan solution. We encourage you to visit our Indiana Mazda dealership serving Mishawaka, Granger, Elkhart, St. Joseph MI and Niles MI today! We have years of experience helping our customers find their perfect fit.
Test Drive The Mazda CX-5